Services
Our services extend from the first planning steps, through finding the solution to the realization of your logistics center, followed by support for commissioning and stand-by for initial days of operation.
We electively act as planner and/or general contractor and thus form the ideal interface between the operator and all necessary, project specific sub-crafts.
We also support operators of existing plants with the development of maintenance and service concepts, workshops for employees or yearly safety inspections.
Stated below is a brief summary of our services. As an independent engineering company, we form a strong partner for you and your business and have the ability to respond flexibly to your project-specific needs.
We look forward to lead your project to success!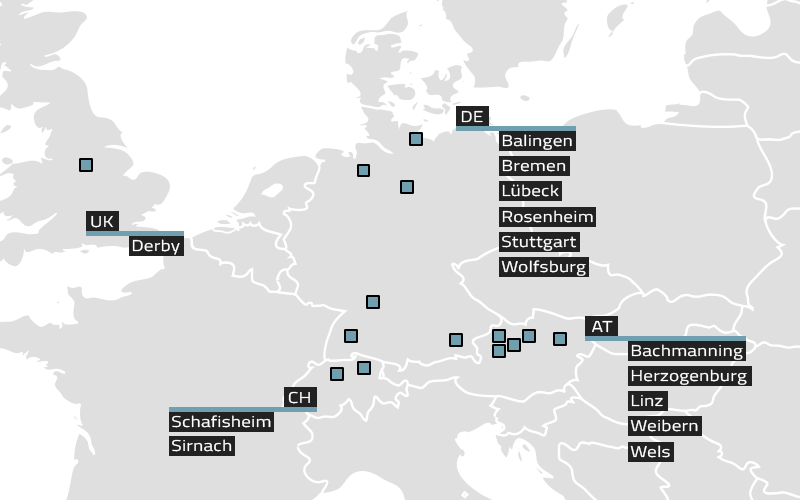 Our Services
We support you in...
Evaluation and Validation
In order to increase the confidence on the feasibility and added value of your plant, we create a 3D Sketch for you, clarify the space requirement, create a cost estimate and provide information about the ongoing activities and the required personnel expenses for the planned operation.
Intra-Logistics Planning
Almost all intra-logistic plants are tailor-made and specially adapted to the product and the needs of our customers. Intra-logistic planning with all the trimmings is our core competence. We look forward to design for your product an affordable, stable and regarding future extensions sustainable solution that meets all your requirements.
Project Management
It is our goal to be your continuous contact for all your needs, from the initial evaluation of the project until acceptance of the fully functional system. We also give support in partial project phases, if requested. As an independent Partner, we are able to work with your preferred suppliers to leverage our experience in project management for your project success.
General Contractor Projects
As mentioned above, it is a pleasure for us to realize your project as general contractor.
and in many other Activities...
Creating tenders
Commercial planning of projects
Offer tests
Schedule coordination
Project management
Support for all necessary sub-trades (such as: fire doors, fast running doors, special purpose machines, portal cranes,…)
Claim management
Cost and schedule control
Health and safety coordination
Creating documentations
Safety tests
Risk assessments and FMEA
Workshops for employees
Ergonomics assessment and improvement
3D CAD Planning
Acceptance tests of plants and trades