Legal Notice / Privacy Policy
Provider
BSLOG GmbH

Ing. Stefan Brenner
Consulting Engineers for Industrial Engineering
Engineers for Mechatronics and Automation


Marktplatz 22 | 4625 Offenhausen | Austria
office(at)bslog.at
+43 7247 2090300
ATU 71917768 | FN 465846v
Court of Jurisdiction Landes- und Handelsgericht Wels
Banking Information
Oberbank AG, Bank Branch Wels

BIC OBKLAT2L
IBAN AT22 1500 0002 8178 0544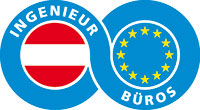 Credits
Photos
Ing. Stefan Brenner
Concept, graphical Representation & Implementation
Copyright Notice
Logo, layout and graphics respectively color design of this website, as well as all content provided on this website (text, images, photos, videos) are subject to copyright law. Reproduction, adaptation, distribution and exploitation outside the limits of copyright require our written consent.
As far as the content on this page was not created by ourselves, the copyrights of third-parties are considered, and these are marked as third-party content. Nevertheless, please contact us immediately if you become aware of copyright infringement. We will remove the affected content immediately upon notification of copyright infringement.
Indication of Personal Data
The use of this website is possible without the need of stating personal data. The operator does not provide any possibility for the user to transmit personal data on this website.
Integrated Services of Third-Parties
For the integrated third-party services (web fonts, social media plug-ins, map services, etc.) such as Google Maps, AddThis, Facebook, Twitter, Google+, etc. are subject to their current privacy policy.
Google Fonts Privacy Policy
This website uses Google Fonts from Google Inc. (1600 Amphitheater Parkway Mountain View, CA 94043, USA), whereby data is transmitted to Google. For information about how Google handles your data, please refer to the company's privacy policy at www.google.com/intl/en/policies/privacy.
Data Privacy
You will never be asked for personal information on this site. All analytical data obtained are used purely for statistical purposes, are never passed to third parties and will be stored and processed only on the own servers. For integrated third-party applications (social media plug-ins, map services, etc.) such as Facebook, Twitter or Google their current data protection regulations apply.
Data Storage on Contacting
The information provided by e-mail when contacting is stored for further processing and follow-up questions. The transmitted data of a request will never be shared with third-parties.
Liability for Contents & Links
The contents of this website were created and reviewed by ourselves to the best of our belief, and we try to provide correct and up-to-date information. Nevertheless, we cannot guarantee the accuracy, correctness and topicality of the information provided. We exclude any liability for damages arising directly or indirectly from the use of the content provided. If you notice any problematic or illegitimate content, we ask you to inform us immediately.
This website contains links to websites and files of third-parties for which we are not responsible. Despite control of the target pages and target files, we exclude any liability for the content of external websites and files. If you notice any problematic or illegitimate links, we ask you to inform us immediately.
Rights within the Meaning of the GDPR
You have the right of information about your stored personal data, their origin and recipients and the purpose of the data processing free of charge at any time. You also have the right to correction, deletion, limitation, data portability, revocation and opposition. Please use the contact details stated in the legal notice for requests concerning GDPR.
Encryption of Data Transmission
This website is only accessible via encrypted connections through HTTPS and thus prevents third-parties from reading the data traffic.
For your protection, make sure that the connection is actually made via HTTPS and that a valid certificate from the Let's Encrypt certification authority is used. If this is not the case, for your safety, you should temporarily desist from using this Website.
Contradiction to Contracting for Advertising Purposes
The use of contact data published on this website for the transmission of unsolicited advertising and information materials is hereby strictly prohibited and may have legal consequences.
Access Log
When accessing the website, the web server automatically stores transmitted data on your visit in the log files. These data include anonymised IP address, browser type and browser version, the operating system used, the URL called, and the date and time of the request. The collected data are anonymised insofar as no clear personal connection can be made. Log files are never shared with third-parties and stored and processed only on servers managed by the operator. However, it cannot be ruled out that these data will be seen in the case of legal infringements.
Cookies
This site uses cookies. Cookies are used to make the handling of the website easier, better and more personal. Besides, cookies are used to recognise your device on your next visit and to be able to analyse access and use via a web tracking tool.
If you do not want this, please use the functions of your browser to configure the dealing with cookies for this website. Please note that disabling cookies may limit the functionality of this website.
Web Analytics
To trace the access and the usage of individual pages or functions, the visits of all users are recorded using the open source tool Matomo. All analytically determined data is only used for statistical purposes, is never shared with third-parties and is stored and processed only on servers managed by the operator.
The IP address is anonymised before saving, thus no clear personal connection can be made.
Matomo uses cookies for analysis and identification of returning visitors. You have the possibility to contradict the analysis function below. Please note that therefore a cookie will be set in the browser. If it gets deleted, you must oppose the analysis function again the next time the website is called.
Disable Web Analytics for your Visits
The following feature is provided by the web analytics software Matomo: